Reviews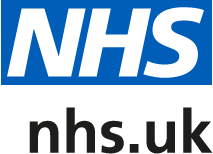 updated at 01:14am on 03/05/2019
by Gary Grover gave The Haider Practice a rating of 5 stars
My visit to the surgery today with the doctor
Hi, i would Just like to make you aware of my visit to the surgery today 06/02/2019 In the form of this feedback, Whilst I was Visiting the surgery today On another matter, I asked if it was at all possible to see a doctor, on the the off chance there might be a spare Appointment, And the Lady Dr on duty, was Kind enough to squeeze me in, Even thou she was obviously very busy, I have seen this Doctor on previous visits to the surgery, And was pleased she was on duty, As I have always found her to be an extremely Competent Doctor, And today was no different, This lady has a Really lovely ! way about her, she took the time To listen to everything I had to say, And was really helpful, and I have Always found her to be very professional, very polite, And extremely good at her job, and it was a pleasure to see her today, And I wish she was at the surgery a lot more, As i find her to be an absolute ! credit to the Haider Practice, and of course the doctors profession, Your sincerely Mr Gary Grover
Visited in February 2019, Posted on 06 February 2019
by DF gave The Haider Practice a rating of 5 stars
Quite literally have saved my life.
I have never had such respect for a GP surgery.

I have a main doctor however I have seen several of the other doctors too - all of whom have been incredible.

I suffer with anxiety and depression. Last year I was the lowest I have ever been. I was self harming and had a failed suicide attempt.

My doctor has quite literally saved my life. He has gone over and above to provide me with every support system available. He has monitored me at very regular periods. Even going as far as to call me directly if I was unable to attend the surgery in person.

I will probably always need medication, however I am now at a point where I feel back in control. I cannot thank my doctor, and the rest of the team enough. I couldn't recommend the surgery any more highly.

Thank you, thank you!
Visited in January 2019, Posted on 21 January 2019